Contemporary farmhouse style is a signature of Aspire Fine Homes and is one of the more popular styles in today's market.
The classic farmhouse look is modernized with high ceilings and clean lines contrasted with stained wood pieces. The look updates quaint country with a contemporary feel.
Here are the main design elements of a contemporary farmhouse in the kitchen, in the exterior architectures, and in the accents placed throughout the house.
Contemporary Farmhouse Kitchen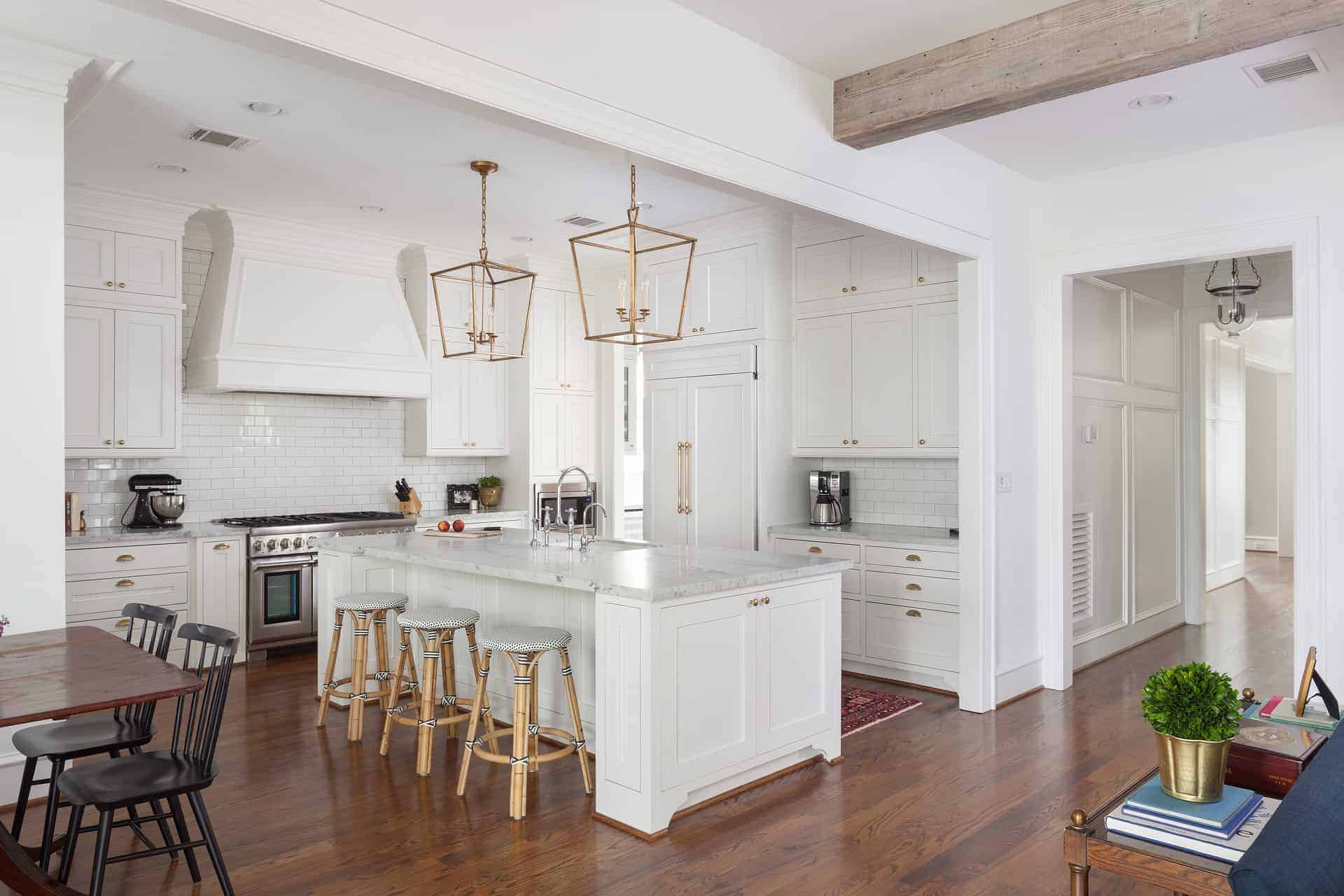 This style of kitchen is marked by high ceilings and oversized light fixtures over a large island perfect for entertaining. The high ceilings bring in light, while the oversized light fixtures accent the space with rustic metals.
The sink faucet can take a modern or traditional approach. Bridge faucets dominate the market, but apron or farmhouse sinks bring the farmhouse style together. An apron sink is a hallmark of the design.
Kitchen cabinets should feel like a traditional southern farmhouse. This means white or grey inset cabinets with brass hardware—clean and country together.
Many contemporary farmhouse designs use brick floors for added warmth in the kitchen or mudroom, and use bead-board or white glossy subway tile with a darker grout for a pop of interest.
A contemporary farmhouse kitchen mixes a little bit of southern country with today's modern trends.
Contemporary Farmhouse Accents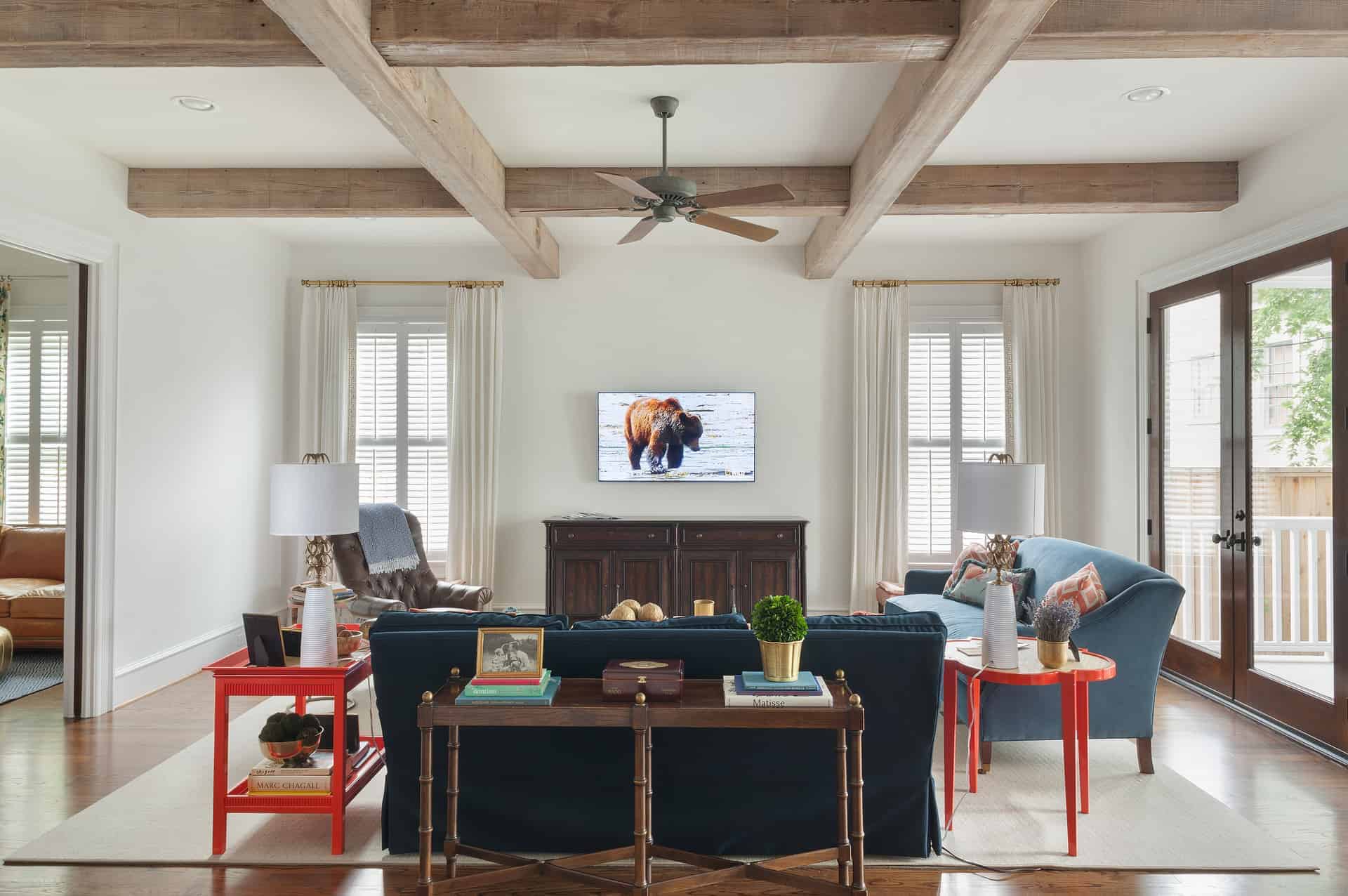 Striking accents against monochromatic colors and clean lines create the farmhouse feel.
Custom wooden stained beams set a warm tone throughout the room. These vary in price from solid wooden beams to box beams, which are hollow inside and are the more affordable option.
Add a stained wooden door against white trims and walls or a barn door to close off more private rooms such as a study or pantry. Shiplap wall paneling is ideal for transitional spaces like around the stairs.
These hero pieces add to creating a farmhouse feel throughout the home.
Contemporary Farmhouse Exterior
Farmhouse design is showcased in the exterior design. Gables crown the exterior elevation to create a spacious front and back porch below. The gable's size, or even how many, depends on the amount invested.
The design often includes open rafter tails that line the perimeter of the home. The overhang and beams give the outside architecture additional depth.
If possible, add a metal roof to top off the look. Though this is expensive, metal roofing often makes the design aesthetically.
The contemporary farmhouse style varies widely according to taste, but these key elements emphasize a farmhouse feel in a modern context. The combination is currently in-demand on today's market.